Cosmetology
Our comprehensive cosmetology program will teach you all phases of the cosmetology industry from styling techniques to the behind-the-scenes business aspect of it all.​
Esthetics
The field of esthetics is rapidly becoming a major service in the beauty industry and we are on the forefront of that trend, offering a complete aesthetics course.
Instructors
If you are a licensed professional and want to pass on your knowledge and expertise to the next generation of cosmetologists, we would love to talk to you about our Instructors course.​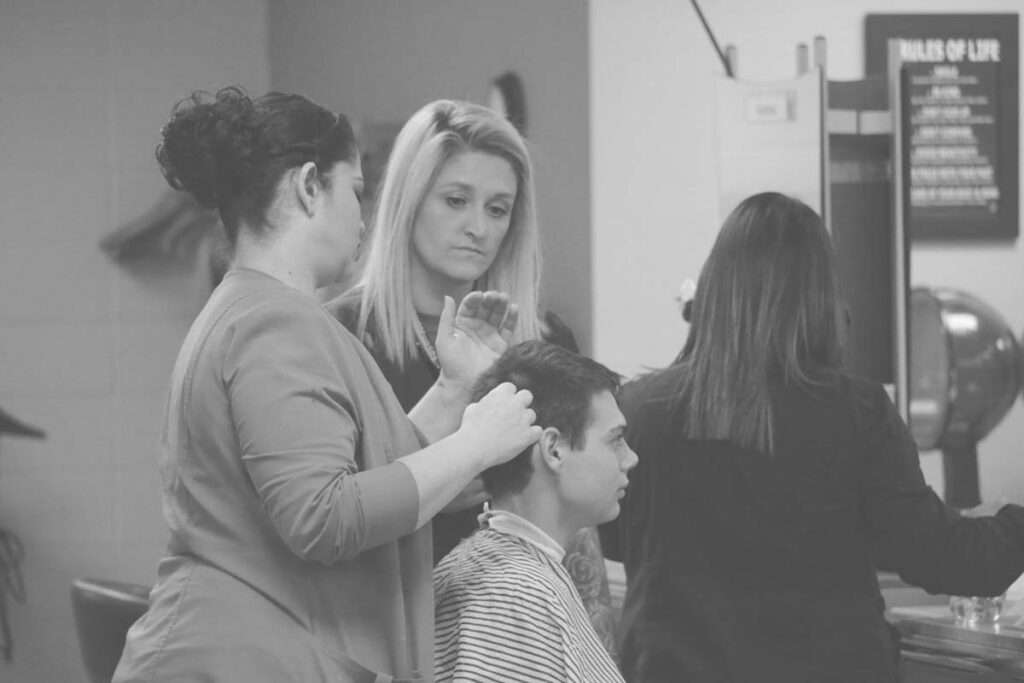 We offer a wide array of services to our guests.  All of our services are performed by our great students under the careful supervision of our skilled instructors.  For a list of services and our prices, click below.
THE ACADEMY SALON AND SPA IS PLEASED TO PROVIDE THE FOLLOWING INFORMATION:
As an institution that participates in the Federal student assistance programs authorized by Title IV of the Higher Education Act of 1965, as amended, related to Title IV – eligible educational programs that lead to gainful employment in a recognized occupation.
Academy of Salon and Spa welcomes you to an exciting new season of your life. You have gifts and skills just waiting to be released and we would love the opportunity to show you how.
We are located in Fort Smith, Arkansas. Visit the enrollment page to get started. We understand that choosing the right school is very important, and a simple visit can have a tremendous impact on your decision. Schedule a tour with us and begin envisioning yourself working toward a new career. While you're with us you can pick up an enrollment application or fill one out online today!
The campus consists of clinic areas, classrooms, and offices covering over 12.000 square feet. The clinic is furnished with equipment for the practical training of cosmetology, esthetics, and manicuring. The campus provides classrooms for both theory and practical classes.